The Eleventh Islamic Manuscript Conference
Sufism and Islamic Manuscript Culture
13–15 September 2016, Magdalene College, University of Cambridge, UK
The Book and Trade Exhibit hosts publishers and organisations related to the care, study, and preservation of Islamic manuscripts. Stop by stands in the Sir Humphrey Cripps Theatre Foyer, Orangery, Garden Room, East Room, and the Denis Murphy Gallery to explore the exhibitors' wares and projects and talk to them about yours. Meet an editor, find a great book, chat with authors, and more.
See the newest books, journals, and magazines.
Discuss your book ideas with commissioning editors.
Meet the editors of the Journal of Islamic Manuscripts.
Pick up brochures for projects and programmes related to book and manuscript studies, conservation, cultural heritage studies,

Islamic studies, and 

studio art and art history.
Meet with representatives from professional associations.
Admission is free with registration. 
The Spirit Illuminated Exhibit
Editio Electrum is the Thesaurus Islamicus Foundation's design studio. The studio undertakes the Foundation's efforts to revive the arts of the Islamic book. The studio combines traditional workshop techniques with the latest advances in digital design and printing technology to develop the visual language of medieval illumination in a new and exciting medium. A special exhibition of its works will be held in the Garden Room.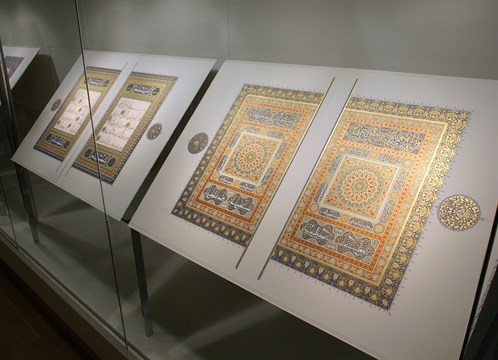 Editio Electrum's fine art prints of Qur'anic illumination have been exhibited at numerous venues, including the Museum of Applied Arts in Frankfurt, Germany; Beit Al Qur'an in Manama, Bahrain; the Dubai Chamber of Commerce in Dubai, United Arab Emirates; the King Faisal Foundation in Riyadh, Saudi Arabia; the National Library and Archives of Egypt in Cairo, Egypt; and the American Institute of Graphic Arts in New York, USA. 
Admission is free with registration.