Introduction to Islamic Codicology
21–27 September 2019, Cambridge University Library, Cambridge, UK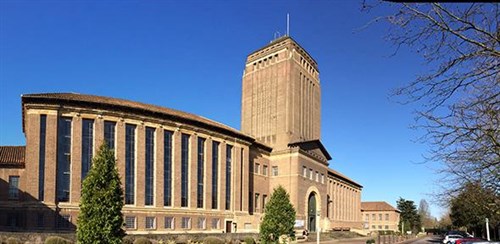 Instructors
François Déroche
| | |
| --- | --- |
| | François Déroche holds the Chair of History of the Qur'an, Text and Transmission at the Collège de France in Paris, France. He is a specialist in Arabic manuscripts with a particular interest in early manuscripts and the history of the written transmission of the Qur'an. He was a staff member of the Bibliothèque nationale de France, and then of the French Institute in Istanbul, before joining the École Pratique des Hautes Études, where he held the Chair of the History and Codicology of the Arabic Handwritten Book. He has published widely on codicology (including, with other contributors, Islamic Codicology: An Introduction to the Study of Manuscripts in Arabic Script, 2006) and early Qur'anic manuscripts (The Abbasid Tradition, 1992; La transmission écrite du Coran dans les débuts de l'islam: Le codex Parisino-petropolitanus, 2009; Qur'ans of the Umayyads, 2014). |
Nuria de Castilla











Nuria de Castilla holds the Chair of the Codicology and History of the Manuscript Book in the Islamicate World at the École Pratique des Hautes Études in Paris, France. She previously lectured at Complutense University of Madrid and spent several years as a research fellow at the École des Hautes Études en Sciences Sociales, the Spanish National Research Council, and the Warburg Institute.

She is a specialist in Arabic manuscripts. Her publications incldude Una biblioteca morisca entre dos tapas (2010), Manuscritos aljamiados y coránicos de la biblioteca Tomás Navarro Tomás (2011), Documentos y manuscritos árabes en el Occidente musulmán (2010) and several articles that focus mainly on the production and transmission of the written culture of Islamic Spain between the 14th and the 17th centuries.
Yasmin Faghihi















Yasmin Faghihi is head of the Near and Middle Eastern Department at Cambridge University Library. She is in charge of printed collections in the original languages of the Middle East, Africa, and Central Asia, and about 4,500 Islamic manuscripts. She graduated from the University of Manchester with a MA in Middle Eastern studies and a postgraduate diploma in information management. Before taking up her current post in Cambridge in 2004, she was the subject librarian for Middle Eastern studies at the University of Manchester.

Ms Faghihi is co-chair of the FIHRIST board of directors, working on the online catalogue for Islamic manuscripts in partnership with the Bodleian Library, Oxford. The team has been working on best practice for Islamic manuscript descriptions within TEI-P5 standards.

Her further professional engagements include chairing the Middle East Libraries Committee (MELCOM) UK and organizing lectures and fostering cooperation between libraries that hold Islamic collections, in particular manuscript collections.