New Research on Ottoman-Era Manuscript Libraries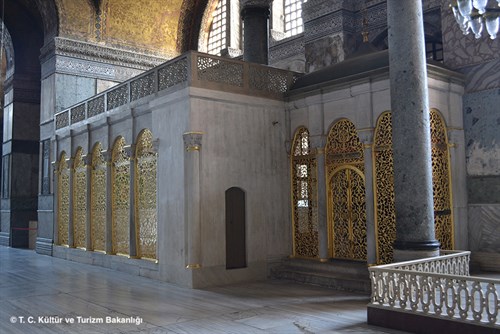 Saturday, 8 September 2018, 13.00-17.00
Orient-Institut Istanbul
Susam Sok. No. 16, Apt. 8, Cihangir, Beyoğlu, Istanbul, Turkey

Abstracts














Hans Georg Majer

Prof. Dr. Hans Georg Majer studied in Munich and worked in the archives of Istanbul, Venice, and London on a post-doctoral research grant from the German Research Foundation (DFG). From 1981 to 2002, he was professor of history and culture of the Middle East and Turcology at the Ludwig-Maximilian University of Munich. Later, from 2002 to 2017, he was speaker of the Munich Center for Islamic Studies (MZIS), which he founded. The history and culture of the Ottoman Empire are at the core of his research. He worked on historiography, genealogy, and biography, but has recently concentrated on the 17th century, especially the relations between the Ottoman Empire and Europe. Additionally, Prof. Dr. Majer initiated and led an international project on the portraits of Ottoman sultans in East and West, which brought him to the field of 17th century Ottoman miniature paintings. Finally, he has a decades-long interest in Ottoman chancery and documentary practice, especially the Ottoman documents and defters in Germany, with a particular focus on the books and writings looted as Türkenbeute in the 16th and 17th centuries









Berat Açıl

Assoc. Prof. Dr. Berat Açıl received his BA, MA, and PhD in Turkish language and literature from Boğaziçi University, in 2002, 2005, and 2010, respectively. He is interested in the fields of Ottoman literature, allegory, narratology, literary theory, and book culture in the Ottoman Empire. His most recent works have focused on critical editorial studies of Ottoman literary texts and different aspects of Ottoman book culture. Some of his publications are Klasik Türk Edebiyatında Alegori (Allegory in the Classical Turkish Literature) 2013, Osmanlı Kitap Kültürü: Cârullah Efendi Kütüphanesi ve Derkenar Notları (Ottoman Book Culture: The Library of Cârullah Efendi and his Marginal Notes) 2015, On Altıncı Yüzyılın Tanıklarından Cûşî ve Dîvânı (Cûşî As a Witness of the Sixteenth Century and His Collected Poems) 2016. Currently, he works on both the Cārullāh Efendi and Maḥmūd Pasha Libraries.












Konrad Hirschler


Prof. Dr. Konrad Hirschler is a professor of Islamic studies at the Free University of Berlin. His research focuses on Egypt and Syria in the Ayyubid and Mamluk periods (c. 1200–1500) with a focus on social and cultural history. Konrad Hirschler is the author of Medieval Damascus: Plurality and Diversity in an Arabic Library (2016; awarded the Medieval Middle East Book Prize 2017), The Written Word in the Medieval Arabic Lands: A Social and Cultural History of Reading Practices (2012; awarded the BRISMES Book Prize, translated into Italian) and Medieval Arabic Historiography: Authors as Actors (2006; awarded the Leigh Douglas Memorial Prize for doctoral dissertations). Among his co-edited volumes are Alliances and Treaties between Frankish and Muslim Rulers in the Middle East (2013) and Manuscript Notes as Documentary Sources (2011). His Book Culture in Late Medieval Syria: The Ibn ʿAbd al-Hādī Library of Damascus will be published in 2019.






Boris Liebrenz


Dr. Boris Liebrenz is a research fellow with the Bibliotheca Arabica project at the Saxon Academy of Sciences and Humanities in Leipzig. He is a member of the editorial board of the Journal of Islamic Manuscripts. Liebrenz has published widely on the history of Oriental studies, manuscript collecting, and Arabic-type printing, particularly in Leipzig in the 16th through 19th centuries. His main interest is the history of manuscripts, libraries, and readers in the Middle East, also the topic of his PhD (2013), which was published as Die Rifāʽiya aus Damaskus (Brill, 2016). He currently explores 18th-century Arabic merchant networks in the Eastern Mediterranean and the Red Sea through letters.
Partners
This event is made possible with the kind and generous support of the below organizations.